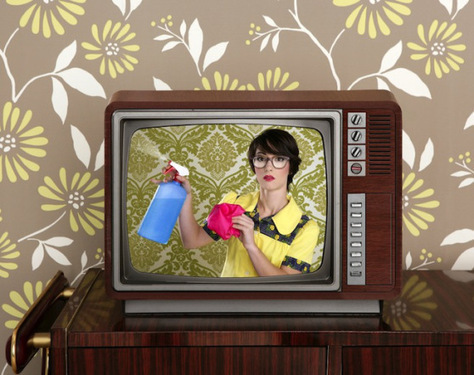 The almighty TV ad spot won't be king forever. Here's why ads should be changing to fit today's diverse media world.
When radio was in its heyday and TV was in its infancy, TV producers adopted the one-dimensional format of radio ads they were used to, so the first TV ads were an exact translation of what was on the radio.
In fact, in the first TV ad, a 10-second spot for Bulova watches that aired in 1941 before a Phillies vs. Brooklyn Dodgers game, all that was displayed was a picture of a clock superimposed on a U.S. map. The voice-over simply said, "America runs on Bulova time."
But TV producers soon realized that consumers paid attention to creativity in advertisements, and that jingles and obvious product placements didn't do the trick.
In today's world of advertising, we're facing a new kind of adaptation challenge. Whereas you can create one ad and it'll run the same on any TV set, the major TV, connected TV, and mobile device manufacturers — from Samsung to Apple to Roku to Boxee and more — are building devices that are completely different from each others. And while this is great for viewers (because they have options), advertisers now have to worry about all types of measurements, different graphics, and so forth. It's technically challenging to create an ad that lets you buy any item in an IKEA commercial instantly or find a store nearby where you can get that item, without navigating the viewer away from the full commercial. Imagine creating that capability for commercials on every screen available today.
Another challenge is creating ads that engage viewers from the same medium. First of all, many new manufacturers are making it easier than ever to avoid commercials – most notably, the controversial Dish Hopper. Secondly, the Internet has made people smarter about things they are watching. Most consumers tend to understand when they're in front of something sophisticated versus something trivial or artless. When faced with an unsophisticated ad, their first reaction is to get away from it. If the ad is smart, features content they enjoy, and serves a practical purpose to them, they'll be willing to interact with it.
Let's say someone is watching an ad for the new movie, The Wolverine. A traditional TV ad would play clips from the movie and tell you when opening day is. But an effective ad today would let the viewer bring up the closest theatre playing the movie, see showing times for that theatre, tell their friends to meet them there, and even buy tickets.
On the other end of the spectrum, you still see ads today that fail to leverage technology to interact with the viewer. For example, a trailer for an upcoming TV series comes up on the screen and afterwards, simply posts non-clickable logos of Facebook and Twitter on the screen and asks viewers to follow them for updates and inside scoops. In this scenario, the viewer has to pick up his or her device – whether it's a laptop, phone, or tablet – log in to Facebook, search for the movie, and then like the page. The ad has created an interactive environment by adding social elements, but in a non-interactive way. Given the technology available today, viewers should be able to interact with their ads on the same medium where they view them, creating a seamless atmosphere for engagement. This also applies to call to actions like asking the viewer to visit a website to claim coupons or sign up for a service.
We also see ads currently that do not leverage existing information in order to tailor ads to their audiences. For example, purchasing capabilities on the TV, or T-commerce, is a massive opportunity for advertisers. And even though television commerce is not a new concept, as shopping channels and shows have been used for decades, there are significant advantages that come with the new T-commerce. As it stands, credit card information is linked on cell phones and computers. But when your TV 'gets smart,' it will also need purchasing information to deliver a similar experience. This gives interactive TV advertising a whole dimension. First, the ability for increased personalization – if your credit card is stored, the advertiser has your location and demographic information, which helps them make the advertising experience more pleasant for you and more lucrative for them. The second difference is in direct transaction capabilities via the remote, mobile, or tablet apps that are synchronized with TV programs – instant gratification for advertisers.
Continue reading on venturebeat.com
---
---
Categories: Advertising, Television